Sunday Social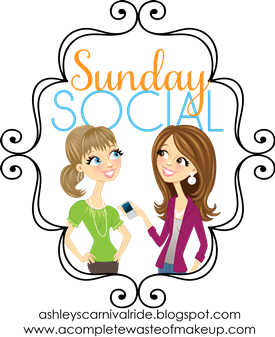 I'm trying to get back to my regular blogging routine again so hopefully you'll be seeing a lot more posts from me lately :)
1. What is something you've always wanted to do but are afraid of?
I've always wanted to go bungee jumping but I'm afraid that my heart couldn't handle it LOL. There's just something about the free-fall-feel that scares me so bad. I've watched people bungee jump, I just know that I couldn't do it myself. Now skydiving is a different story. I would go skydiving in a heartbeat if I ever had the chance. That probably makes absolutely no sense to you LOL, I'm not even sure if it makes sense to me either. I'd rather jump from a really high distance and feel some wind-resistance.
2. Where do you see yourself in five years?
Hopefully married to D with a stable job, trying to save up some money for our house out in the country. Living in the city is nice and all, but I miss my peaceful country home.
3. What are you looking forward to before the end of 2013?
I'm going to Jamaica before the end of the year and I am beyond excited! We've been planning this trip for almost 2 years and I am more than ready to have a nice, long, relaxing vacation away from my crazy schedule.
4. What are your hopes for your blog?
I really just want people to enjoy it. I have a super positive attitude so I want people to get that from what I write. I want to be able to talk to other bloggers and share our opinions with each other!
5. Do you always see yourself living in your current town/city?
Yes and no. I live in an odd place. I grew up in a town of about 200 people, it was a tiny town. I also consider the town that is 8 miles away as my hometown too. Then I grew up right next to a big city too, so I consider that as my hometown as well. In a nutshell, I have 3 hometowns but I still think of it all as one area or one big town where everyone is welcome. I can see myself moving between the 3 at some point in my life.
6. What is your morning routine?
My mornings are crazy and early. I wake up every morning at 3:45 am and take my pre-workout. Then I drive to my Crossfit class that starts at 5 am. Once that's done at 6am, I take a shower and start studying or getting things done around the house. Then I'm at class by 9am until 11am. Then I go to work until 10pm or so and it starts all over. Thank goodness I don't have to go to class anymore! I'll have way more time open to get things done.